Get the defense you need from a law firm that cares.
Learn More
The National Trial Lawyers association has named James one of its Top 100 Trial Lawyers for 2014-2015. He is a General Member of the National College for DUI Defense, and has successfully completed the National Highway Traffic Safety Administration's course on DUI Detection and Standardized Field Sobriety Testing, a 24 hour course taught to officers trained in DWI investigations. James and his beautiful wife, Laura, have 5 children and are proud foster parents. He concentrates his practice in:
DWI / DUI Defense
Asheville DWI News & Resources
DUI DWI

Courtroom Etiquette
A common question for clients charged with DWI is "how long is this going to stay on my record?" The answer to this question is "it depends."
While the color of the outfit you have decided to wear to your court hearing is probably that...
Find Our Asheville Office Around the Web!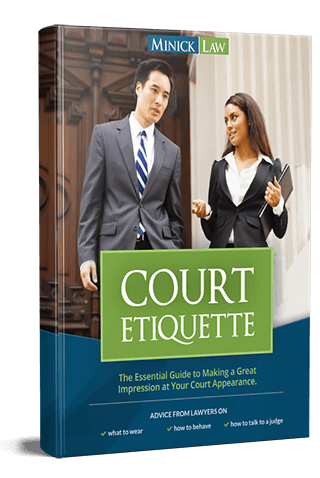 Download the Free Guide
Court Etiquette: The Essential Guide to Making a Great Impression at Your Court Appearance
Advice from lawyers on what to wear, how to behave, and how to talk to a judge.