WHAT SHOULD I BRING TO MY INITIAL CONSULTATION WITH A CRIMINAL DEFENSE ATTORNEY?
After being charged with a crime, an individual must decide whether to hire a private criminal defense attorney or rely on a public defender. Oftentimes, finances determine this decision. However, if an individual decides to hire a private criminal defense attorney, they must first determine which attorney to hire. Generally, individuals will "interview" several criminal defense attorneys by going to free initial consultations. At these consultations, individuals can see which attorney seems like the best fit and/or offers the most reasonable fee. However, what should an individual bring to an initial consultation with a criminal defense attorney?
Bring All Your Paperwork
The most important thing you can bring to your initial consultation with a criminal defense attorney is any and all paperwork relating to your case. This could be anything from arrest records, court paperwork, or witness contact information. By providing this information to your attorney, you allow the attorney to look over relevant documentation that will help formulate the strategy for your defense. Additionally, it provides valuable evidence that could possible be used in a trial.
Write Down Any Questions
You should also think up and write down any questions you may have regarding anything to do with your case. Although your initial consultation may not be scheduled for a long period of time, it is important to ask any relevant questions and to get them answered regarding your case. Not only is this helpful for your own knowledge, it also shows the attorney that you are engaged and active in pursuing your innocence – a valuable characteristic in a criminal defendant.
Bring A Notebook
Finally, you should bring a notebook or some kind of writing material that will allow you to take notes during the meeting. As you go through your initial consultation, a lot of information and material will be presented. As such, it is in your best interest to take note of anything that may be important to remember at a later time.
Contact Us
If you have been charged with a crime, it is important to consult with an experienced criminal defense attorney that can help zealously defend your case. Contact Us at Minick Law, P.C. for a free consultation on your case.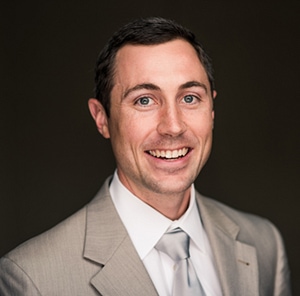 James Minick is founder and C.E.O. of Minick Law, P.C. James is committed to providing top notch legal services through his team of highly specialized legal professionals. James will defend your rights.