DWI / DUI Resources
Get information and insights into DWI and DUI law from the NC DWI Defense Center.
A driving while impaired (DWI) or driving under the influence (DUI) arrest can mean jail time and court fines, loss of driving privileges, increased insurance rates, employment consequences, and financial uncertainty.
These issues are magnified by the fact that DWI/DUI law is one of the most complex areas of criminal law in the State of North Carolina.
To help you understand DWI / DUI law and prepare your for your appearance in court.
I Need A Lawyer For...
I Need A Lawyer In...
DUI Practice Areas...
Last week, the Supreme Court of the United States decided Mitchell v. Wisconsin. In this opinion the Court held that cases involving an unconscious driver "almost always permits a blood test without a warrant" under the exigent circumstances exception to the warrant...
With data from the state and federal governments, we've constructed the maps to help you better understand North Carolina's drunk driving landscape.
Knowing what to wear to court, how to behave in court, and how to talk to a judge are extremely important (yet often forgotten) elements in your court appearance. Making a great impression in the courtroom and putting your best foot forward to the judge and jury can...
Going to court for the first time can be nerve-wracking, but don't let the stress get too much for you to handle. The way you comport yourself in court can do a lot for your case, and can show the judge that you are a mature, reasonable adult who is respectful of him...
One of the surest ways to lose the respect of the judge and courtroom, and to show disrespect to the court proceedings is to be late to your court date. Court etiquette demands that you show up on time. Whether your court hearing is for a large crime or a minor...
Knowing what to wear to court, how to behave in court, and how to talk to a judge are extremely important (yet often forgotten) elements in your court appearance. Making a great impression in the courtroom and putting your best foot forward to the judge and jury can...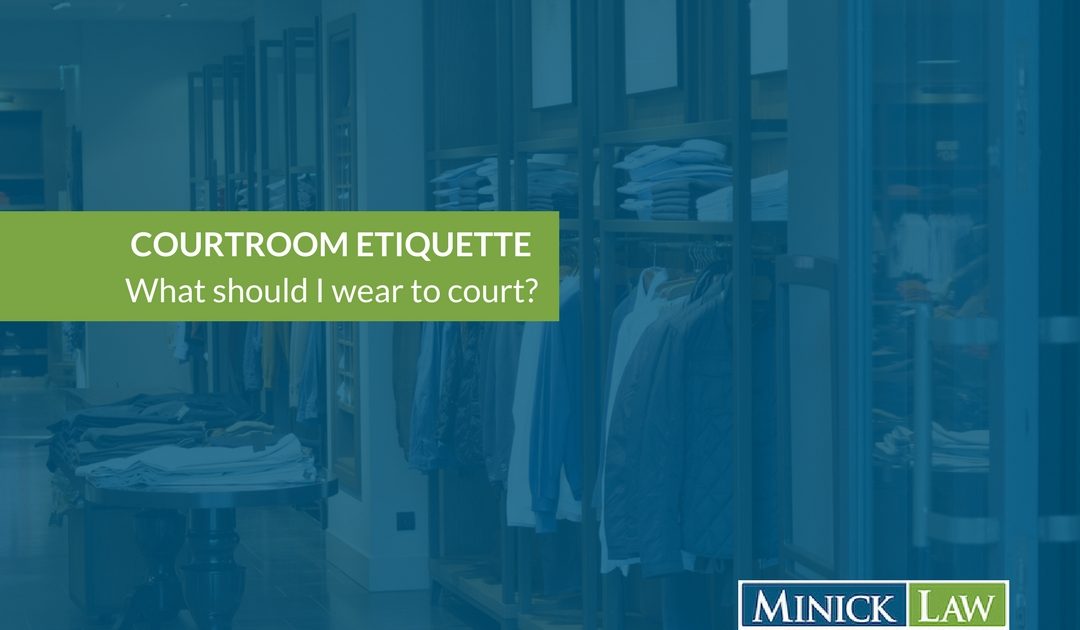 If you have not spent much time in a courtroom before your scheduled hearing, you may be wondering "What should I wear to court?" The answer, though not difficult, is important to get right, because to dress poorly can have unfortunate and unforeseen consequences...
While the color of the outfit you have decided to wear to your court hearing is probably that furthest thing from your mind as you prepare to appear in court, it is nevertheless highly important. Books have been written on the subtle cues color and appearance can have...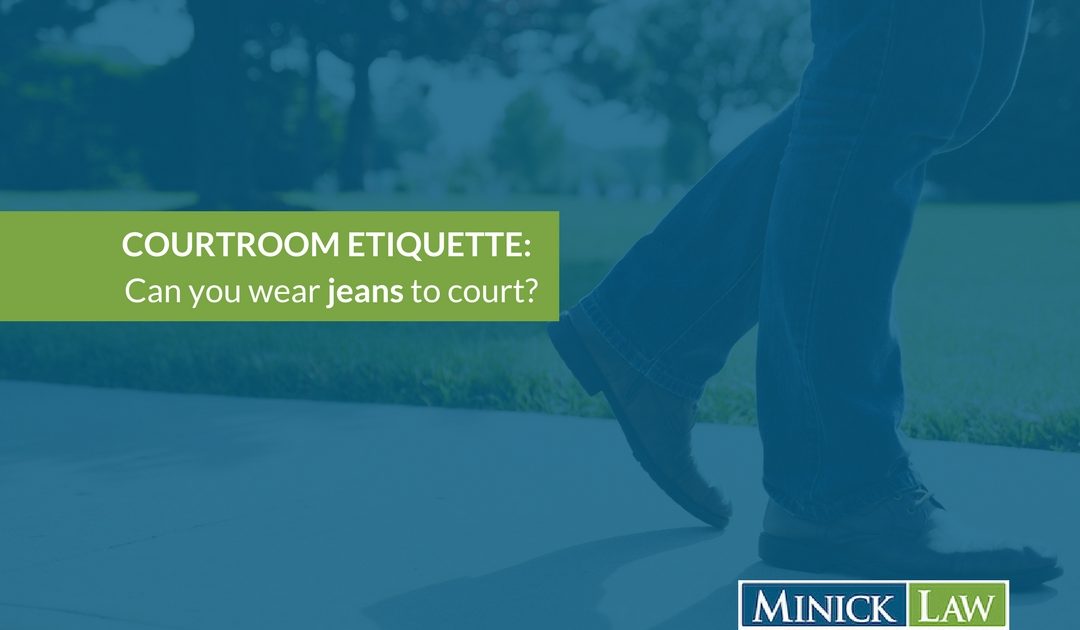 For those of us who are not lawyers or bailiffs or judges, going to court is not a normal part of our daily lives. Whether we are called into court as the defendant, a witness, or a member of the jury, it is important to know how you are expected to dress when you go...
11 Tips For Your First Court Appearance Your court date is set. Now what? The courtroom is an intimidating place, especially if it's your first appearance. There are questions you're probably asking, like "what should I wear" and "what do I say?". The whole...
Going to court can be an intimidating experience, especially if you've never been to court before. You may worry about what to wear, where to sit, and how to talk to a judge in court. These worries can make you dread the entire process. Luckily, you don't need to...
Two questions we frequently hear at Minick Law, P.C. are: what should I wear to court? and how should I behave in the courtroom? Not too long ago we published blog posts about clothing and behavioral etiquette in the courtroom, including style, decorum, and general...
For many people, having to go to court for jury duty is a very unpleasant experience. However, for a criminal defendant, it is even worse due to the potential negative consequences of a possible conviction. Because courtrooms can be both intimidating and nerve racking...
Limited Driving Privilege
Image property of Smart Start North Carolina lawmakers have the responsibility to enact laws to keep our roads safe. Part of that is to eliminate the risk of drunk driving wherever possible. One of the tools that the legislature has given the NC DMV is the...
Being convicted of a DWI brings with it a litany of consequences. However, for most people, the primary concern is their licensing privileges and the ability to drive. This becomes even more complicated when you are convicted of a DWI in South Carolina but...
Attacking a willful refusal, specifically a license revocation for willful refusal, requires careful review of several legal issues. Under N.C.G.S. 20-16.2(d) there are effectively three issues to be decided by a DMV Hearing Officer at a license revocation hearing...
How to Get a North Carolina Limited Driving Privilege if Your North Carolina Driver's License is Suspended by a DWI or DUI in Another State If you are a resident of North Carolina convicted of DWI or DUI in Federal Court or in another state, your North Carolina...
In almost all situations, getting convicted of a DWI is a serious and troubling event. However, a DWI conviction becomes far more serious if the person registered a high BAC (Blood Alcohol Concentration) on a breath or blood sample. As such, what happens if you...
Building A Legal Practice
In the service industry, a consumer is basing his buying/hiring decision primarily on how helpful you are. In law, where the product you are selling is information, the client expects that you know what you are supposed to know in order to achieve the desired legal...
Becoming a successful business owner begins with your belief that your business, your product and your people can be great. Not mediocre. GREAT! Great businesses are built on possibilities, on what could be. Positive thinking is creative and energizing....
A company's culture is the foundation for future innovation. An entrepreneur's job is to build the foundation.  - Brian Chesky, Co-founder and CEO of Airbnb Every business has a modus operandi. This way of operating is the habitual way in which business is...
"Where do you see yourself in five years?" is a FAQ in a job interview. Even though it is frequently asked many interviewees don't have a good answer to this question. Part of the reason for the difficultly of responding to this question is concern that...
"There is no more powerful engine driving an organization toward excellence and long-range success than an attractive, worthwhile, achievable vision for the future, widely shared." -Burt Nanus Once you have thought about the "why" of your business and...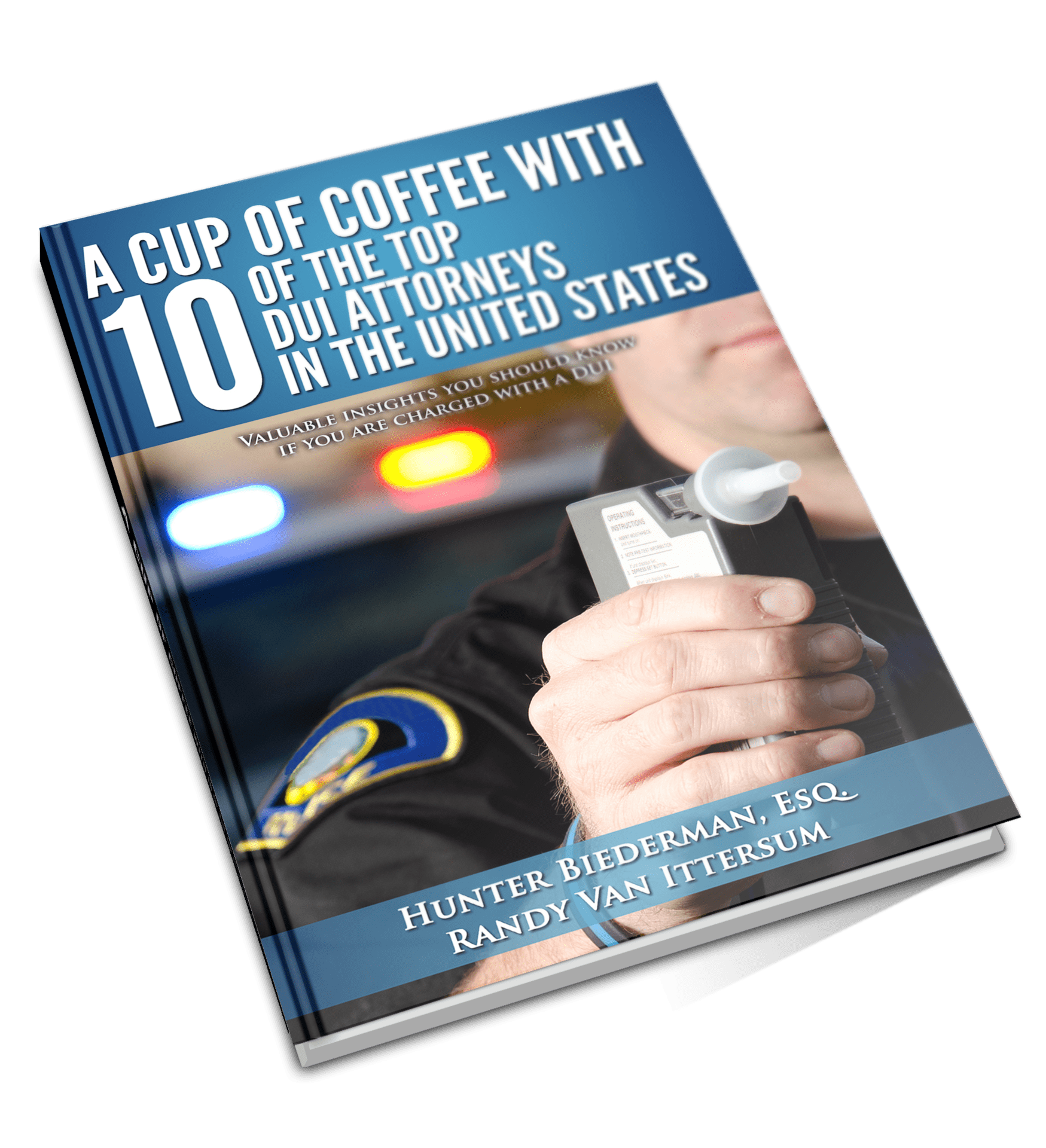 A Cup of Coffee with 10 of the Top DUI Attorneys in the United States
James Minick is the co-author of A Cup of Coffee with 10 of the Top DUI Attorneys in the United States. This is meant to be a guidebook for anyone facing a DWI charge and its consequences.