Schedule A Free Consultation
I Need A Lawyer For...
I Need A Lawyer In...
The testimonials and endorsements listed do not reflect all of the feedback the firm has received. Each case is unique and must be evaluated on its individual merits. Prior results do not guarantee a similar outcome.
How We Help
Reduce the Legal Consequences
Criminal charges can result in the loss your job, license, reputation, and even jail.  Know the legal consequences and then work hard to reduce, or erase, them.
Don't Face the Law Alone
Being charged with a DWI, criminal, or traffic offense and facing the law is intimidating and isolating. Work with a defense team that fights and cares for you.
Get Clarity with the Unknown
Getting charged with a criminal offense and trying to navigate the legal process is often disorienting and overwhelming. Get the answers you want and the plan you need to get your life back on track.
DUI Defense
DUI defense focused on you. 
Our Hendersonville DUI lawyers focus on DUI Defense and will guide you through the legal process.
Being charged in North Carolina with driving while impaired (DWI) or driving under the influence (DUI) can mean jail time and court fines, loss of driving privileges, increased insurance rates, employment consequences, and financial uncertainty. These issues are magnified by the fact that DUI law is one of the most complex areas of criminal law in the State of North Carolina.
Our Hendersonville DUI lawyers also handle Habitual DWI cases, Felony Driving While Impaired, Federal Driving Under Influence (DUI charged on Federal lands or parkway), and Drug Related Impaired Driving cases (including marijuana DWI charges).
DUI Lawyers
DUI Lawyers Hendersonville, NC
The volume of DWI/DUI charges in Hendersonville has increased dramatically
 in recent years due in large part to increased efforts to train law enforcement officers to identify and investigate impaired drivers.
Recent changes in North Carolina law have made it easier to prosecute DWI / DUI in Hendersonville and have imposed harsher penalties for those convicted of a North Carolina DWI / DUI. The Henderson County District Attorney's Office is one of the few prosecutorial offices in North Carolina that has a DWI / DUI Task Force.
Attorney Blake Marcus has passed and complete the National Highway Traffic Safety Administration's course regarding DUI Detection and Standardized Field Sobriety Testing.
Our Hendersonville North Carolina DUI lawyers are ready to defend you.
Our Approach
Get strategic DUI defense. 
Our Hendersonville DUI lawyers leave no stone unturned in the search for evidence helpful to your defense, which can include:
Speaking to the investigating officer
Obtaining police reports
Locating and investigating witnesses
Obtaining photographs of the arrest scene
Reviewing relevant medical records
Examining available video evidence (including video from the Hendersonville jail).
Our Hendersonville DUI lawyers will personally meet with you from the very beginning of the attorney-client relationship. We believe that effective DWI representation cannot be accomplished without excellent client communication.
At any time during or after your case, we can meet with you to discuss your DUI charge. Our Hendersonville DUI lawyers will keep you apprised of all developments in your case.
Contact our Hendersonville Office
DWI Lawyers of Hendersonville
Address: 425 Linda Vista Dr, Hendersonville, NC 28792
Phone: (828) 237-4222 | Fax: (828) 212-4300
Cities We Serve: Brevard, Hendersonville, and Tryon.
Counties We Serve: Henderson, Polk, and Transylvania.
Get the defense you need from a law firm that cares.
Blake Marcus
Attorney
Blake Marcus graduated with honors from Michigan State University College of Law.
Learn More
The National Trial Lawyers association has named James one of its Top 100 Trial Lawyers for 2014-2015. He is a General Member of the National College for DUI Defense, and has successfully completed the National Highway Traffic Safety Administration's course on DUI Detection and Standardized Field Sobriety Testing, a 24 hour course taught to officers trained in DWI investigations. James and his beautiful wife, Laura, have 5 children and are proud foster parents. He concentrates his practice in:
DWI / DUI Defense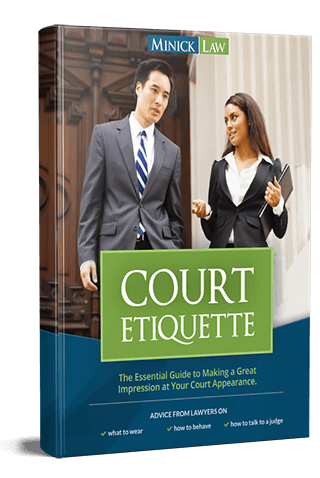 Download the Free Guide
Court Etiquette: The Essential Guide to Making a Great Impression at Your Court Appearance
Advice from lawyers on what to wear, how to behave, and how to talk to a judge.