Schedule A Free Consultation
I Need A Lawyer For...
I Need A Lawyer In...
The testimonials and endorsements listed do not reflect all of the feedback the firm has received. Each case is unique and must be evaluated on its individual merits. Prior results do not guarantee a similar outcome.
Get the defense you need from a law firm that cares.
Blake Marcus
Attorney
Blake Marcus graduated with honors from Michigan State University College of Law.
Learn More
The National Trial Lawyers association has named James one of its Top 100 Trial Lawyers for 2014-2015. He is a General Member of the National College for DUI Defense, and has successfully completed the National Highway Traffic Safety Administration's course on DUI Detection and Standardized Field Sobriety Testing, a 24 hour course taught to officers trained in DWI investigations. James and his beautiful wife, Laura, have 5 children and are proud foster parents. He concentrates his practice in:
DWI / DUI Defense
Hendersonville DWI News & Resources
DUI DWI

Courtroom Etiquette
What if the police didn't read my Miranda Rights during my DWI Arrest? Many people are shocked...
What To Wear To Court by Minick LawApr 26, 2017 Knowing what to wear to court, how to behave in...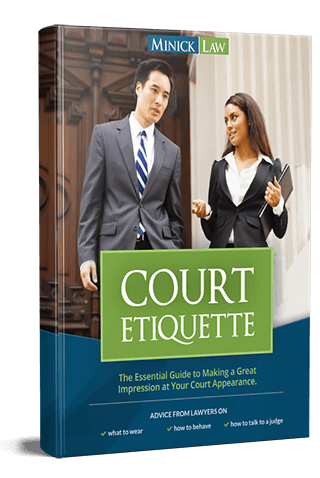 Download the Free Guide
Court Etiquette: The Essential Guide to Making a Great Impression at Your Court Appearance
Advice from lawyers on what to wear, how to behave, and how to talk to a judge.