Get the defense you need from a law firm that cares.
Learn More
At law school, he was a Presidential Honor's Scholar, a recipient of a full merit scholarship, Associate Editor of the Property Law Journal, and a member of the Order of the Crown. Gint also graduated Magna Cum Laude from Appalachian State University with a degree in Business Management. 
Gint has successfully completed the National Highway Traffic Safety Administration's course on DWI Detection and Standardized Field Sobriety Testing, the same 24 hour course that police officers throughout the nation undergo to properly investigate DWI's.  
Jacksonville DWI News & Resources
DUI DWI

Courtroom Etiquette
If you have been charged with a DWI, there are probably a million questions and worries that are running through your mind. However, probably the most important question you have is, "how much is this going to cost me?" While...
Are you wondering what to wear to your DUI court hearing in Durham, NC? Minick Law provides good guidelines for both men and women.
Find Our Jacksonville Office Around the Web!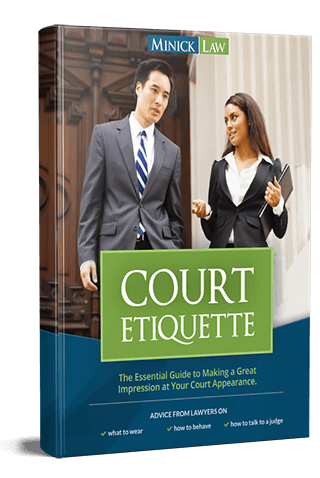 Download the Free Guide
Court Etiquette: The Essential Guide to Making a Great Impression at Your Court Appearance
Advice from lawyers on what to wear, how to behave, and how to talk to a judge.