The Mecklenburg County Courthouse opens at 8:00 am and closes at 5:00pm Monday through Friday. The Courthouse is closed on Saturdays and Sundays. The Clerk of Court's office is open from 9:00am until 5:00pm Monday through Friday.
The Mecklenburg County Courthouse is located at:
832 East Fourth Street
Charlotte, NC 28202
To contact the Mecklenburg County Courthouse, call the Clerk of Court at (704) 686-0400.
Parking Information
Public parking for court visitors is available at the 4th Street Parking Deck, which is located at the intersection of 4th and McDowell Streets. The public entrance to the parking deck is on 4th Street, directly across from the 3rd and 4th Street / I-277 / John Belk Freeway exit ramp. As you enter the deck, punch for a ticket. The cost is $1.00 per half hour or $12.00 for daily parking. Accessible parking for persons with disabilities is available on Level 2. If you have an oversized vehicle (up to 9 feet in height) you must park on the 2nd Level. Those in need of motorcycle parking should see the booth attendant for parking instructions.
ONCE YOU HAVE PARKED: Using the crosswalk, cross over McDowell Street. Enter the Mecklenburg County Courthouse through the entrance on McDowell Street. All visitors must go through a security checkpoint. You must remove all metals from your person, including belts and steel toed shoes.
The Court does not validate parking for court visitors and is not responsible if your vehicle is ticketed and/or towed. Following are some alternate parking locations for court visitors:
Charlotte Mecklenburg Government Center Parking Deck, located at the corner of 4th and Davidson Street. The cost is $1.00 per half hour or $12.00 for daily parking.
Metered parking is available on 3rd Street, with a two hour maximum.
E-Z Parking lots are also available in various locations throughout the uptown area.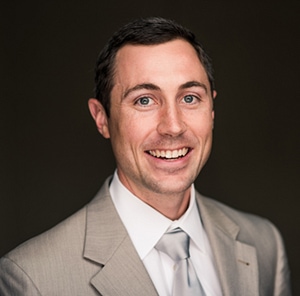 James Minick is founder and C.E.O. of Minick Law, P.C. James is committed to providing top notch legal services through his team of highly specialized legal professionals. James will defend your rights.