Criminal Defense Attorneys
The support you want. The expertise you need.
Criminal Defense Attorneys in Asheville, Charlotte, Gastonia, Waynesville, and Wilmington NC
Being charged with a crime can be the low point of your life.  At Minick Law, our Criminal Defense Attorneys embrace a simple mission:  we want to help.
When faced with a criminal charge in North Carolina, it's natural to feel anxious. In addition to the uncertainty of how your charges will affect you, the criminal justice process can be confusing and overwhelming, adding stress to an already challenging ordeal.
Your Criminal Defense Center
At Minick Law, we take pride in making the legal system transparent and keeping you informed of the developments in your case. Our Criminal Defense team will explain the legal process in clear terms, and guide you through your case, every step of the way.
Our lawyers concentrate in criminal defense, which means that your case will get the full benefit of their constant research, focus and experience. With us, you're not just hiring a criminal defense attorney; you're hiring a criminal defense team, including an attorney with 12 years of experience as a police officer.
To best represent your interests, we sit down with you and listen to your questions, concerns, and goals as they relate to your charge. Our team will take the time to understand your situation intimately, and keep you informed of any developments in your case. During our initial conversation, we will explain in detail the potential sentence and fines you are facing.
Drug Crime
Drug charges don't just affect you. They effect everyone around you. It's a daunting time, but it's important to know that you don't have to go through the process alone. We've got your back. We work with you to get all the details and we'll answer every question you might have along the way. We'll make sure your voice is heard in the courtroom and we strive to get you the best results for your case.
One important inquiry in every case where drugs are seized is: "did the officer have the right to search for drugs?" While North Carolina search and seizure law is complex,our team will conduct a thorough investigation of your case. In the event that you were not lawfully stopped or searched, we can ask the judge to dismiss the charge against you.
Theft Crimes
Sometimes difficult financial circumstances lead to poor decisions. Larceny is a crime involving the wrongful obtaining of property of another. In North Carolina, many counties have programs that allow for misdemeanor and felony theft charges to be dismissed in exchange for community service and a period of good behavior in addition to other requirements. Normally a person going through such a program to obtain a dismissal would also have to pay any monetary restitution to the victim of the theft.
Generally, a person who honestly believes that the property taken is theirs is not guilty of larceny, even if the belief is wrong. Sometimes financial transactions that lead to financial criminal charges are highly complex. A good criminal defense requires an intricate understanding of the legal basis for these financial crimes and any affirmative defenses to the crimes charged.
Underage Drinking
One drink can cause a lifetime of consequences. Underage drinking charges can result in suspension from school, heavy court costs and fines, community service, loss of driving privileges, increased auto insurance rates, and problems with job and school applications.
Criminal Record Expungement
The past doesn't define our future. But a criminal record can really hurt your chances of getting back on your feet. If you have been convicted of a crime and done the time, it's possible to start fresh. At Minick Law we can guide you through the entire process and help you get eligible convictions wiped clean from your record. Because everyone deserves a second chance.
There are a number of different types of expunctions that can be filed in North Carolina. Determining your eligibility and the best type of expunction to file is our first step. You want to make sure that your expunction is filed correctly because many of the expunctions available in North Carolina can only be requested once time by the individual seeking to clean up their criminal record.
Clear Communication and Criminal Defense
At Minick Law, we believe that solid communication with our clients is in everyone's best interest.
We set goals.
We want to understand your goals and expectations, and we want to know how to best support and defend you. We also want you to know exactly where you stand in the eyes of the law, and what is reasonable to expect from your case.
We communicate.
Good communication is the foundation of a strong relationship, and those relationships help us provide you with the best representation possible. With us, you're not just another file; we strive to provide personal compassionate service to our clients.
We care.
We want you to be confident that you will be taken care of by our Criminal Defense Attorneys, and their client-centered approach to helping you get the best outcome possible.
wonderful experience
I had a wonderful experience with the staff at Minick Law, and was pleased with the work that James Minick himself did on my behalf. He not only worked before and during my case, but helped guide and assist me two years afterwards. He's a good man, but also highly intelligent and he knows how the legal system works.
Jessica Allison
top-notch!
Attorney Minick and his staff are professional, knowledgeable, courteous, and efficient. All questions were answered in a timely, respectful, and friendly manner. The firm's attorneys are devoted and their areas of expertise are far-ranging. This firm is top-notch!
William Riddle
knows how to get the job done!
This Law Firm really knows how to get the job done! What a wonderful and pleasant experience knowing and trusting that they would help me out in my time of need. All the attorney's here are very professional and easy to deal with. I highly recommend The Minick Law Firm for any of your needs. Thank you!
Patrick Cusack
best described as excellent
My experience with Minick Law can be best described as excellent. I received optimum results in my case with much attentiveness to my questions and concerns. From my attorney...to the office staff, I can only say thank you, and job well done!
Kelly Amundsen
exceeds the expectations of a law firm
Minick Law exceeds the expectations of a law firm and demonstrates many outstanding professional qualities. Of these qualities, three really stand out: high level expertise, honesty, and excellent communication. Thank you all for your superior work!
Eric Reitzel
highly recommend
The manner with which [Minick Law] handled our situation was very professional. They saw that all questions were answered and we were at ease with what would occur. I would highly recommend Minick Law Group to anyone needing their services.
Jill Varney
Knowing what to wear to court, how to behave in court, and how to talk to a judge are extremely important (yet often forgotten) elements in your court appearance. Making a great impression in the courtroom and putting your best foot forward to the judge and jury can...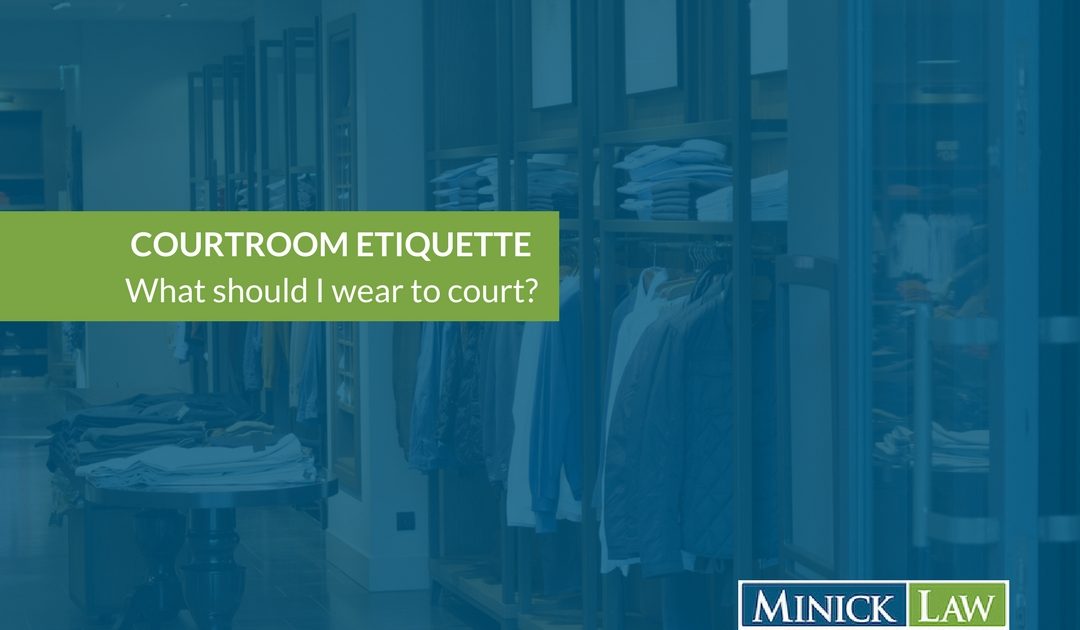 If you have not spent much time in a courtroom before your scheduled hearing, you may be wondering "What should I wear to court?" The answer, though not difficult, is important to get right, because to dress poorly can have unfortunate and unforeseen consequences...
With data from the state and federal governments, we've constructed the maps to help you better understand North Carolina's drunk driving landscape.
Photo credit to Tyler Stewart and the publication News and Tribune The most commonly used device during a DWI investigation is the alcohol screening test device or the portable breath test (PBT). This device is a tool designed to give officers a tool to...
Looking for information regarding DWI defense? We have the resources for you. The main types of affirmation defense include: Automatism Defense Coercion-Duress Defense Entrapment Defense Necessity Defense From knowing your rights and the different ways...
Image property of Smart Start North Carolina lawmakers have the responsibility to enact laws to keep our roads safe. Part of that is to eliminate the risk of drunk driving wherever possible. One of the tools that the legislature has given the NC DMV is the...
A list of the top DUI/DWI blogs on the internet can be a real timesaver. It's a lot easier than sifting through the search results and wondering whether the sites you're looking at actually know what they're talking about. One solution would be to just...