Under the 6th Amendment to the Constitution, an individual that is accused of a crime is entitled to a public trial. This is to promote a fair and efficient judicial system while also preventing the government from conducting secret trials hidden away from the public eye. But what is a public trial?
What is a Public Trial?
A public trial is a judicial proceeding that is open to spectators and conducted in a public forum. To meet the requirements of a public trial, a trial must be accessible, within reason, to members of the public and the press. Generally, this means that the trial be conducted in a public forum and with notice to the public. However, many courts have rules or restrictions that limit exposure of the trial to more publicity then necessary. Some common restrictions are:
Prohibiting media or live broadcasting of trials;
Preventing individuals that may be called to testify to spectate; or
Banning cameras from courtrooms;
While some of these restrictions seem unnecessary, they are put in place to prevent unwarranted publicity and maintain order and decorum in the courtroom.
Public Forum
Generally, a trial is conducted in a courtroom, a traditional public forum for judicial proceedings. Courtrooms are generally open to the public and located in central or prominent location within the jurisdiction. However, this does not mean that all trials have to be held in courtrooms. Trials can be conducted in virtually any location, including locations not frequented by the public (jails, military bases, etc.)
Notice
Prior to any judicial proceeding, notice must be given to the public about the proceedings. Generally, trial information is published at least a week in advance in a local newspaper or other news source. Additionally, as technology progresses, many judicial systems have started to publish their court dockets and other pertinent information on court websites or other sources on the Internet.
Private Trials
Typically, a defendant's trial is conducted in public. However, depending on the crimes charged or the circumstances involved, trials can be held privately to address any of the following concerns:
Safety (trials of especially dangerous or violent individuals);
Privacy (protecting victims or witnesses from unwarranted publicity);
Secret/privileged information (protecting certain information from being leaked or disclosed to the public);
Controversial or indecent subject matter (reducing the potential for humiliation or disclosure of offensive materials);
Contact Us
If you or someone you know have been charged with a crime, it is important to consult with an experienced criminal defense attorney that can help zealously defend your. Contact Us at Minick Law, P.C. for a free consultation on your case.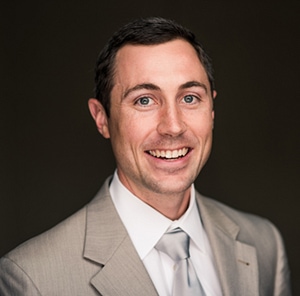 James Minick is founder and C.E.O. of Minick Law, P.C. James is committed to providing top notch legal services through his team of highly specialized legal professionals. James will defend your rights.