"The only one that made me feel important... the only one that made me feel like I was doing the right thing."
Watch the video and listen to Aileen Pearlman share her experience with Minick Law.
The testimonials and endorsements listed do not reflect all of the feedback the firm has received. Each case is unique and must be evaluated on its individual merits. Prior results do not guarantee a similar outcome.
closed
What are Your Rights?
Our NC DWI lawyers will explain your rights and the strengths and weaknesses in your DWI case.  
Being charged in North Carolina with driving while impaired (DWI) or driving under the influence (DUI) can mean jail time, court fines, loss of driving privileges, increased insurance rates, employment consequences, and financial uncertainty.
These issues are magnified by the fact that North Carolina DWI/ DUI law is one of the most complex areas of criminal law in the State of North Carolina.
Plan of Action
Your NC DWI lawyer will personally meet with you from the very beginning of the attorney-client relationship. After the meeting your DWI lawyer will create an individualized DWI Action Plan that will help you prepare for the case process and the consequences of the DWI charge.
We believe that effective DWI representation cannot be accomplished without excellent communication. At any time during or after your case, our NC DWI lawyers can meet with you to discuss your DWI charge, and we will keep you apprised of all developments in your case, keeping you in the loop.
Our Approach
In order to prepare a thorough defense to your DWI charge, it is important to know how police officers and district attorneys investigate and prosecute DWI cases.
Our NC DWI lawyers are required to attend the National Highway Traffic Safety Administration's (NHTSA) course on DUI Detection and Standardized Field Sobriety Testing.
This is a three day (24 hours) course taught to police officers when they are being trained in charging DWIs. Our NC DWI lawyers regularly attend conferences and training related to North Carolina's DWI laws.
The defense you need from a law firm that cares.
Don't Face the Law Alone
Being charged with a DWI, criminal, or traffic offense and facing the law is intimidating and isolating. Work with a defense team that fights and cares for you.
Reduce the Consequences
Criminal charges can result in the loss your job, license, reputation, and even jail. Know the consequences and then work hard to reduce, or erase, them.
Clarify the Unknown
Getting charged with a crime and navigating the law is often disorienting and overwhelming. Get the answers and plan you need to get your life back on track.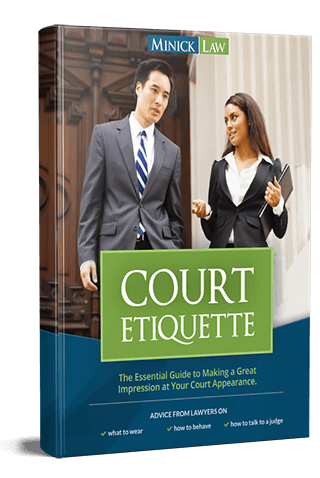 Download the Free Guide
Court Etiquette: The Essential Guide to Making a Great Impression at Your Court Appearance
Advice from lawyers on what to wear, how to behave, and how to talk to a judge.