WHAT IS DRUG TREATMENT COURT?
When an individual is charged with a drug offense, typically, the charge is resolved in a criminal court. Due to the high amount of drug charges brought each year, this system has caused courts to become backlogged and inefficient. Because of this backlog, are there other alternatives?
Drug Treatment Court
In 1995, the North Carolina Drug Treatment Courts were created by statute to provide an alternative means of dealing with drug crime offenders while promoting rehabilitation. Generally, the Drug Treatment Courts are reserved for first-time, juvenile, or non-violent offenders that have been found guilty drug offense. To participate, these individuals must show a willingness and interest in avoiding prison time and criminal convictions by applying and being accepted into Drug Treatment Court. Additionally, once accepted, the individuals must actively participate in all the activities and requirements of Drug Treatment Court. Through Drug Treatment Court, individuals partake in counseling, education, and job training while being monitored through regular drug tests and court appearances. If a defendant effectively fulfills their requirements, their criminal convictions are generally thrown out or sentences reduced.
How Drug Treatment Court Functions
Unlike criminal courts, the judges, prosecutors, and defense attorneys in Drug Treatment Courts generally work together to make sure the defendants participate and fulfill their treatment programs for the required time period. As such, defense attorneys for defendants in Drug Treatment Court do not act in their normal advocacy role and instead, the defendants are personally addressed by the judge and expected to answer. By increasing the personal involvement of the defendant, the defendant has a higher chance of undergoing an effective rehabilitation and successful reintegration into society.
Turning a Negative Into a Positive
Generally, defendants who actively participate in Drug Treatment Court and successfully complete the program have a much lower chance of relapsing into their addiction and being charged again then other regularly sentenced defendants. As such, more criminal defendants who are convicted are opting to be sentenced to Drug Treatment Court then undergoing normal sentences.
Contact Us
If you have been charged with a non-violent drug crime but suffer from addiction, it is important to consult with an experienced criminal defense attorney that can help arrange Drug Treatment Court as a sentence. Contact Us at Minick Law, P.C. for a free consultation on your case.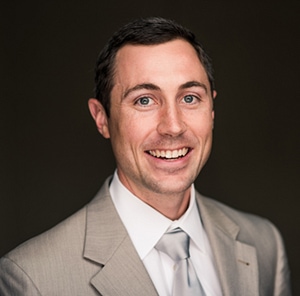 James Minick is founder and C.E.O. of Minick Law, P.C. James is committed to providing top notch legal services through his team of highly specialized legal professionals. James will defend your rights.