WHAT SHOULD I EXPECT IN MY INITIAL CONSULTATION WITH A CRIMINAL DEFENSE ATTORNEY?
After being charged with a crime, a person must decide whether to hire a private criminal attorney, apply for a public defender, or represent themselves. Oftentimes, finances determine this decision. However, if an individual decides to hire a private criminal attorney, they must first determine which attorney to hire. A person facing criminal charges should "interview" several criminal defense attorneys to see which attorney seems like the best fit. So what happens at an initial consultation?
Meeting the Attorney
After scheduling an appointment, a potential client will meet or have a phone call with the attorney to go over the client's case. In certain situations, if the client is imprisoned, the attorney may come to the jail or prison to do the initial consultation.
During this meeting, the potential client will tell the attorney about the circumstances that led to their charges. As the client tells the story, the attorney will typically ask questions and try to extract any details that may help the attorney understand the situation and what is at stake.
Legal Discussion
After going over the details and specifics of the case, the attorney may give the client an overview of the legal implications, defenses, and strategies that the attorney may be able to use in the individual's defense. At this point, the attorney should also go over the strengths and weaknesses of the case. Additionally, the attorney will address the possible outcomes and punishments that the individual may face.
Attorney's Fees
During the consultation, the attorney will typically give the individual an estimate on what the attorney's fees will be. Generally, criminal defense attorneys will either charge a flat fee or an hourly rate. In North Carolina, criminal defense attorneys are not allowed to take a criminal case on a contingency basis.
Contact Us
If you have been charged with a crime, it is important to consult with an experienced criminal defense attorney that can help zealously defend your case. Contact Us at Minick Law, P.C. for a free consultation on your case.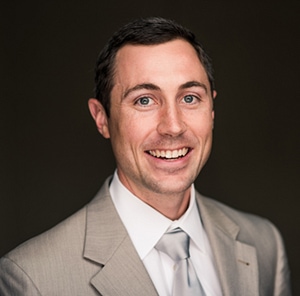 James Minick is founder and C.E.O. of Minick Law, P.C. James is committed to providing top notch legal services through his team of highly specialized legal professionals. James will defend your rights.