Federal DUI Lawyers
Work with our Federal DUI attorneys that fight for you and care about you.
Our Federal DUI Lawyers Are Here To Help
If you have been charged with impaired driving that occurred in a National Park in North Carolina, such as the Blue Ridge Parkway or the Great Smokey Mountains National Park or on federally owned land such as a military base, you are facing a Federal DUI charge.
A Federal DUI on National Park property is different than a DUI charged in North Carolina State Court. A federal DUI is typically charged by a National Parks Service Ranger (Park Ranger), but local law enforcement may be involved as well. The Park Ranger may also utilize county facilities for breath testing or other aspects of the DUI investigation.
A DUI occurring on a military base, such as Camp Lejeune or Fort Bragg, would also likely be prosecuted through the federal court system. Military police may be involved, but may be assisted by local law enforcement.
It is important to hire an attorney that is experienced in dealing with Federal DUI charges. At Minick Law, we will explain the implications of getting a Federal DUI and the options available for handling your case.  Contact Us for a free consultation to learn how Minick Law can help you with your charges.
I Need A Lawyer For...
I Need A Lawyer In...
DUI Practice Areas...
Driving Under the Influence On National Park Service Land
If you are charged with a Federal DUI on the Blue Ridge Parkway or the Great Smokey Mountains National Park, the Government must prove either:
You are under the influence of alcohol, drugs, or any combination thereof to render the operator incapable of safe operation; OR
Your alcohol concentration is 0.08 grams or more of alcohol per 100 milliliters of blood, or 0.08 grams or more of alcohol per 210 liters of breath.
A Federal DUI is a Class B misdemeanor and can be sentenced to up to six months in Federal custody, a fine of up to $5,000, and supervised probation of up to five years.
A person charged with Federal DUI may be asked to undergo a breath test to determine his BAC level. If the driver refuses to give a breath sample, the officer may attempt to get a blood sample. Refusing to undergo a chemical test is grounds for another separate Federal criminal offense.
Administratively a Federal DUI is processed through the Central Violations Bureau (CVB), and this agency is typically responsible for scheduling court dates related to federal notices (or citations) resulting from traffic offenses occurring on federal property. Don't be alarmed if you are not given a court date at the time you are issued a citation. Sometimes it can take several weeks for the CVB to send notice to you by mail of your court date. CVB Court for citations occurring on the Blue Ridge Parkway or Great Smokey Mountains National Park is normally held at the Federal Courthouse in Asheville. The judge presiding over CVB Court is typically a United States Magistrate Judge.
Trials for DUIs on National Park Service land are typically heard before a United States Magistrate Judge and the person charged does not have the right to a jury trial. A Federal DUI also does not have probation available before judgment, so if you are found guilty, it will immediately result in a conviction. Convictions do have an appeals process, but an appeal does not grant a new trial.
DUI On Federally Owned Land
If you are charged with a DWI while on any other Federal land (military bases, government buildings, airports, post offices, etc.), you will be prosecuted under the laws of the state that you are in under the Assimilative Crimes Act.
A soldier on active duty might be charged and prosecuted under the Uniform Code of Military Justice. If you are a civilian charged on a military base then you will likely be charged under a combination of state and federal laws.
If arrested on a military base for DUI, you could be asked to undergo a chemical test. Under the Implied Consent Law, you will be asked to provide a blood, urine, or breath alcohol test. If you refuse, you will lose driving privileges on Federal land for up to one year and the DMV will be informed of your refusal and will suspend your license in the same way as a DWI under state law.
wonderful experience
I had a wonderful experience with the staff at Minick Law, and was pleased with the work that James Minick himself did on my behalf. He not only worked before and during my case, but helped guide and assist me two years afterwards. He's a good man, but also highly intelligent and he knows how the legal system works.
Jessica Allison
top-notch!
Attorney Minick and his staff are professional, knowledgeable, courteous, and efficient. All questions were answered in a timely, respectful, and friendly manner. The firm's attorneys are devoted and their areas of expertise are far-ranging. This firm is top-notch!
William Riddle
knows how to get the job done!
This Law Firm really knows how to get the job done! What a wonderful and pleasant experience knowing and trusting that they would help me out in my time of need. All the attorney's here are very professional and easy to deal with. I highly recommend The Minick Law Firm for any of your needs. Thank you!
Patrick Cusack
best described as excellent
My experience with Minick Law can be best described as excellent. I received optimum results in my case with much attentiveness to my questions and concerns. From my attorney...to the office staff, I can only say thank you, and job well done!
Kelly Amundsen
exceeds the expectations of a law firm
Minick Law exceeds the expectations of a law firm and demonstrates many outstanding professional qualities. Of these qualities, three really stand out: high level expertise, honesty, and excellent communication. Thank you all for your superior work!
Eric Reitzel
highly recommend
The manner with which [Minick Law] handled our situation was very professional. They saw that all questions were answered and we were at ease with what would occur. I would highly recommend Minick Law Group to anyone needing their services.
Jill Varney
The testimonials and endorsements listed do not reflect all of the feedback the firm has received. Each case is unique and must be evaluated on its individual merits. Prior results do not guarantee a similar outcome.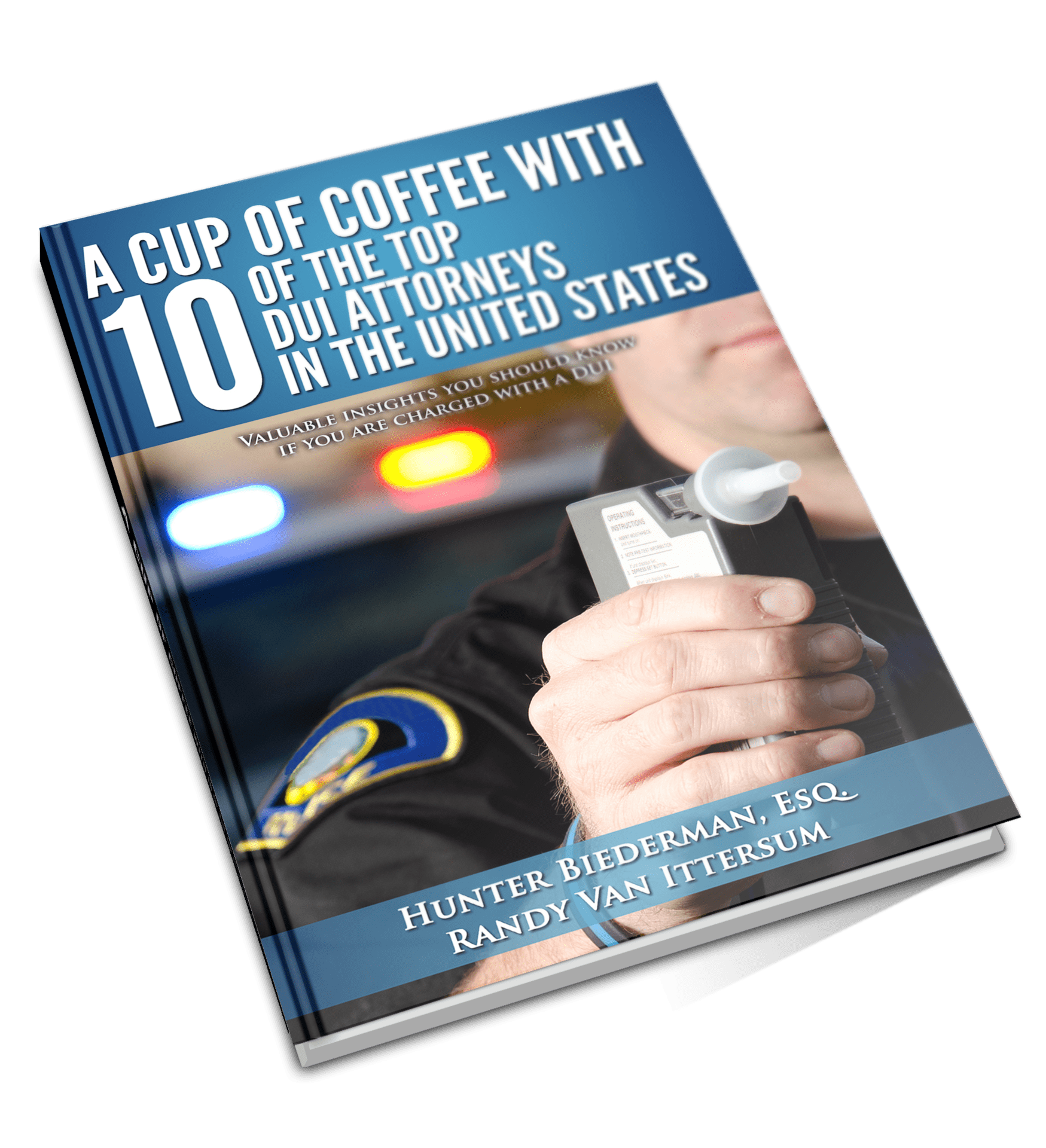 Knowing what to wear to court, how to behave in court, and how to talk to a judge are extremely important (yet often forgotten) elements in your court appearance. Making a great impression in the courtroom and putting your best foot forward to the judge and jury can...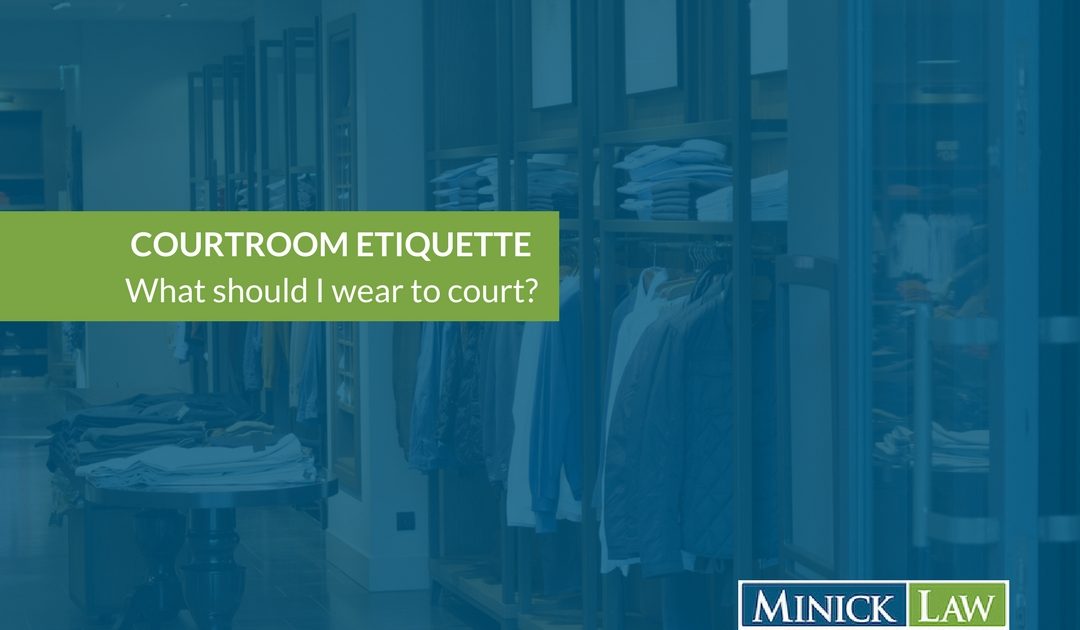 If you have not spent much time in a courtroom before your scheduled hearing, you may be wondering "What should I wear to court?" The answer, though not difficult, is important to get right, because to dress poorly can have unfortunate and unforeseen consequences...
With data from the state and federal governments, we've constructed the maps to help you better understand North Carolina's drunk driving landscape.
Photo credit to Tyler Stewart and the publication News and Tribune The most commonly used device during a DWI investigation is the alcohol screening test device or the portable breath test (PBT). This device is a tool designed to give officers a tool to...
Looking for information regarding DWI defense? We have the resources for you. The main types of affirmation defense include: Automatism Defense Coercion-Duress Defense Entrapment Defense Necessity Defense From knowing your rights and the different ways...
Image property of Smart Start North Carolina lawmakers have the responsibility to enact laws to keep our roads safe. Part of that is to eliminate the risk of drunk driving wherever possible. One of the tools that the legislature has given the NC DMV is the...
A list of the top DUI/DWI blogs on the internet can be a real timesaver. It's a lot easier than sifting through the search results and wondering whether the sites you're looking at actually know what they're talking about. One solution would be to just...