HABITUAL DUI LAWYERS
Get your life back on track with our DUI defense team
Our Habitual DUI attorneys fight and care for you. 
"The only one that made me feel important... the only one that made me feel like I was doing the right thing."
Watch the video and listen to Aileen Pearlman share her experience with Minick Law.
The testimonials and endorsements listed do not reflect all of the feedback the firm has received. Each case is unique and must be evaluated on its individual merits. Prior results do not guarantee a similar outcome.
DWI Resources
Tips & Resources from our NC DWI Lawyers
DUI DWI

Courtroom Etiquette
If you have been charged with a DWI, there are probably a million questions and worries that are running through your mind. However, probably the most important question you have is, "how much is this going to cost me?" While...
Are you wondering what to wear to your DUI court hearing in Durham, NC? Minick Law provides good guidelines for both men and women.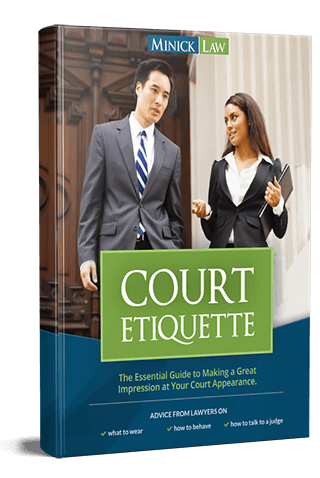 Download the Free Guide
Court Etiquette: The Essential Guide to Making a Great Impression at Your Court Appearance
Advice from lawyers on what to wear, how to behave, and how to talk to a judge.